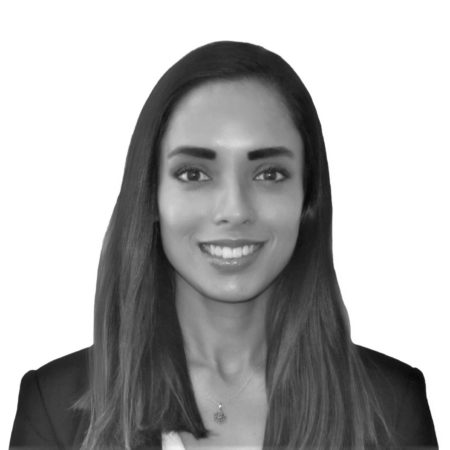 Aparajita Das
Consultant
510.280.5520
adas@vegaeconomics.com
Download CV ↓
Aparajita (PJ) Das is a Consultant at Vega Economics. She specializes in applied microeconomics, econometrics, and model development. Dr. Das has significant experience in working with diverse types of data, including complex financial data and data from various public sources. She is also well-versed in translating quantitative analysis into useful insights for non-technical audiences.
At Vega, Dr. Das plays an active role in both the data-driven and narrative aspects of analytic deliverables. She collaborates closely with academic expert witnesses to develop analytic strategy and produce compelling reports grounded in economic logic. In addition to producing high-quality quantitative analyses, she directly assists counsel with case strategy by consulting on the various quantitative aspects of litigation.
In recent case experience, Dr. Das has worked on a series of high-profile residential mortgage-backed securities servicing cases, for which she developed economic arguments for damages rebuttal. Specifically, she developed analyses that quantified the impact of loan-level findings from an industry expert on the losses claimed in the litigation. She has also calculated damages under various alternative modeling assumptions, helping clients to minimize exposure in their cases.
Prior to working at Vega Economics, Dr. Das performed quantitative analysis for the Observer Research Foundation in New Delhi, India and the National Opinion Research Center in Chicago. Additionally, she served as a research assistant to professors at Princeton University and the University of Chicago.
Dr. Das holds a bachelor's degree with honors in Economics from Princeton University, a master's degree in Social Science from the University of Chicago, and a Ph.D. in Economics from the Pontifical Catholic University of Rio de Janeiro. She speaks English, Bengali, Hindi, Portuguese, and Spanish.