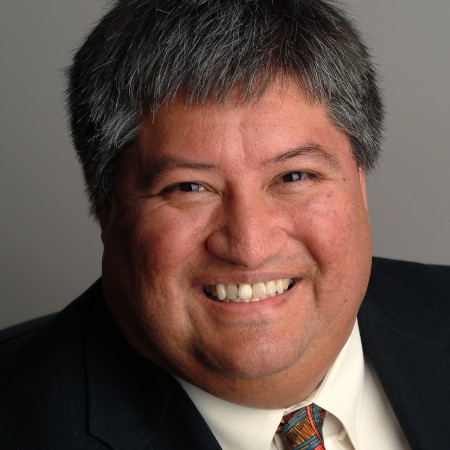 Daniel I. Castro
Founder of Robust Advisors, Inc.
Daniel I. Castro, Jr. is the Founder of Robust Advisors, Inc., an independent consulting company focusing on Structured Finance markets, including Asset Backed Securities (ABS), Residential Mortgage Backed Securities (RMBS), Commercial Mortgage Backed Securities (CMBS), Collateralized Debt Obligations (CDOs), Asset Backed Commercial Paper (ABCP), Structured Investment Vehicles (SIVs), and other structured finance securities. Robust Advisors provides due diligence, valuation, expert witness, litigation support, and general consulting services. Robust Advisors, Inc.'s clients include banks, broker-dealers, hedge funds, insurance companies, issuers, originators, rating agencies, and trustees.
Dan has been involved in the Fixed Income and Structure Finance Markets for over 30 years. His experience includes mortgage origination, underwriting, and servicing, mortgage banking, and broad knowledge of ABS, RMBS, CMBS, CDOs, Real Estate Investment Trusts (REITs), ABCP, SIVs, and other Structured Finance products. Dan has a particularly broad perspective on the market and has worked as a Strategist, Quantitative Analyst, Banker, Rating Agency Analyst, Research Analyst, Collateral Manager, Fund Manager, Chief Investment Officer, Chief Credit Officer, Chief Risk Officer, Salesman, and Investor.
Dan has been on both the sell-side and buy-side of the market (buying and selling billions of dollars of ABS, RMBS, CMBS, and CDOs) and has a thorough understanding of both the big picture and nuances of the Fixed Income and Structured Finance Markets. During the time Dan ran Merrill Lynch's Structured Finance Research Group (1991-2004), he was voted to the Institutional Investor All-America Fixed Income Research Team for 13 consecutive years, and recognized for his expertise in ABS, RMBS, CDOs, and mortgage prepayments. He was the top-ranked analyst for ABS Strategy in the industry multiple times according to the Institutional Investor industry poll.
Prior to Founding Robust Advisors, Inc., Dan spent a year as Managing Director and Head of Strategy and Analytics for Structure Finance for BTIG LLC, a FINRA registered broker-dealer. From 2008 to 2010, Dan was Managing Director, Chief Risk Officer, and portfolio manager at Huxley Capital Management. From 2007 to 2010, Dan served on the Board of Directors of the American Securitization Forum, an industry trade organization that represents the securitization industry. As an ASF Board Member, Dan provided expert advice and analysis to Congressional committees, the Federal Reserve, and the Department of Treasury.
From 2005 to 2008, Dan was Managing Director, Chief Credit Officer, and a Portfolio Manager for the Structured Finance Group at GSC Group, an investment management firm that also served as a CDO Fund Manager. While at GSC, Dan was also the Chief Investment Officer of a REIT named GSC Capital Corp. From 1991 to 2004, Dan was Head of the Structured Finance Research Department at Merrill Lynch. Before joining Merrill Lynch, Dan was a senior analyst at Moody's Investor Service from 1987 to 1991, and chaired ABS and RMBS rating committees from 1990 to 1991. From 1984 to 1987, Dan worked at Citicorp where he was an analyst and banker.
Dan earned an MBA in Finance from Washington University, preceded by a Bachelor of Arts degree (B.A.) in Government from the University of Notre Dame.

FOR MORE INFORMATION CONTACT EXPERTS@VEGAECONOMICS.COM