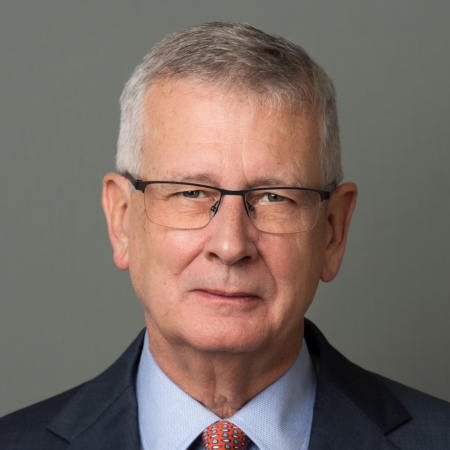 Louis Rossiter
Research Professor in the Thomas Jefferson Program in Public Policy at William & Mary
Lou Rossiter is an expert in health economics. He has testified or been an expert in the following areas: competition in the financing and delivery of health services, reimbursement economics, managed care organizations (especially Medicare Advantage and Medicaid managed care), prescribed medicines, survey research, health information analytics.
Rossiter is formerly the Secretary of Health and Human Resources for the Commonwealth of Virginia. As Secretary, he was responsible for over 15,000 employees in 13 agencies, including Virginia Medicaid. He brought the major information technology projects in the Secretariat to national prominence and made major reforms in Virginia Medicaid. Rossiter was previously a Professor of Health Administration at Virginia Commonwealth University from 1982 to 2000. He took a leave of absence from the university from 1989-1992 to serve as deputy for policy to the Administrator of the Centers for Medicare and Medicaid Services (CMS). As deputy, he created and directed a new payment system for U.S. hospitals under Medicare, was responsible for the CMS Strategic Plan and formulated all agency policy initiatives through the federal legislative process.
He previously served on the Board of Regents of the National Library of Medicine, National Institutes of Health (2008-2012); the Board of Directors of AcademyHealth; and was the 2010-2011 Chair of the Board of Directors of the Coalition for Health Services Research, the lobbying arm of AcademyHealth as the Affordable Care Act passed through Congress. He has served on numerous advisory groups including the National Advisory Council of the U.S. Agency for Healthcare Research and Quality, DHHS. He is currently a Trustee and Chair Emeritus of the Williamsburg Health Foundation.
He is the author of 14 edited books, one sole-author book published in 2001 on Medicare managed care plans, and over 50 journal publications on health economics and the role of competition in the financing and delivery of health services.
FOR MORE INFORMATION CONTACT EXPERTS@VEGAECONOMICS.COM